The U.S. Food and Drug Administration (FDA) has granted accelerated approval for Talvey, a new antibody-based therapy for adult patients with tough-to-treat blood cancers such as multiple myeloma. The drug is made by Johnson & Johnson. 
This is a "major step forward" for the myeloma field, according to Dr. Ola Landgren, M.D., PhD, chief of the Myeloma Program at Sylvester Comprehensive Cancer Center at the University of Miami Miller School of Medicine.
"This is the first myeloma drug designed to target the protein called GPRC5D, which is expressed on the surface of myeloma cells," Landgren told Fox News Digital. 
"It is a new mechanism of action."
NOVEL CANCER TREATMENT OFFERS NEW HOPE WHEN CHEMO AND RADIATION FAIL: 'BIG CHANGE IN PEOPLE'S LIVES'
The FDA grants "accelerated approval" to enable earlier availability of medications that treat serious conditions, according to its website.
Given the "huge unmet clinical need," Landgren said there is an ongoing need to continue developing safe, effective drugs to target the disease. 
"This drug is an example of that important momentum," he said.
Talvey (talquetamab) is intended for multiple myeloma patients who have received at least four prior types of treatment and have a "poor prognosis," per a press release from Johnson & Johnson.
NEW AI TECH AIMS TO DETECT THE ORIGIN OF CANCERS FOR OPTIMAL TREATMENTS: 'AN IMPORTANT STEP'
The drug has been approved as a weekly or biweekly injection administered by physicians.
In clinical studies, Talvey showed "impressive response rates" in myeloma patients who had received prior treatments, said Landgren, who is a renowned hematologist/oncologist specializing in multiple myeloma, smoldering myeloma and related plasma cell disorders.
"If everything is done correctly, these drugs are overall very safe and effective."
"The overall response rate is 70% in patients who failed four prior lines of myeloma therapy," he said.
"A major clinical issue is that the myeloma tumor cells eventually develop resistance to our therapies," he went on. "For patients who fail several lines of therapy, eventually, there may not be many treatment options left."
Risks and limitations
Because it is an immunotherapy drug, Talvey has the potential to cause immunosuppression, which may lead to an increased risk of infections, Landgren warned.
The most common adverse effects included an altered or impaired sense of taste, dry mouth and difficulty swallowing. 
Some patients also experienced weight loss, skin reactions, serious infections, low white blood cell count and low blood platelets, per the press release.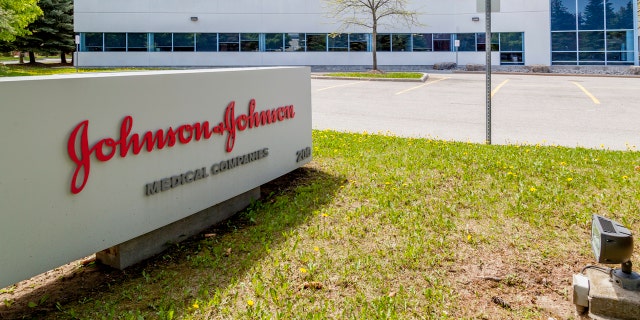 Trained health care providers know what to look for clinically and how to do lab work to monitor the individual patient's immune status," Landgren told Fox News Digital. "If everything is done correctly, these drugs are overall very safe and effective."
For patients just starting on the drug, the first few doses are given in the hospital because there is an early risk of low-grade fever and immunological reactions, although Landgren said these symptoms are manageable and usually resolve quickly. 
JUST 4 MINUTES OF INTENSE DAILY ACTIVITY COULD SLASH CANCER RISK AMONG 'NON-EXERCISERS,' STUDY FINDS
"Ongoing studies are seeking to define optimal ways to pre-medicate patients for the first few doses to limit side effects such as fever and immunological reactions, so these drugs can be given outpatient from day one," he said. 
"We are not yet there, but I think we are moving in this direction."
'The future is bright'
With the large number of new, effective and safe drugs, Landgren said "the future is bright" for patients with multiple myeloma. 
"We are moving from chemotherapy to immunotherapies," he said. "We are able to achieve high rates of no detectable disease (called minimal residual disease-MRD-negativity) in myeloma patients."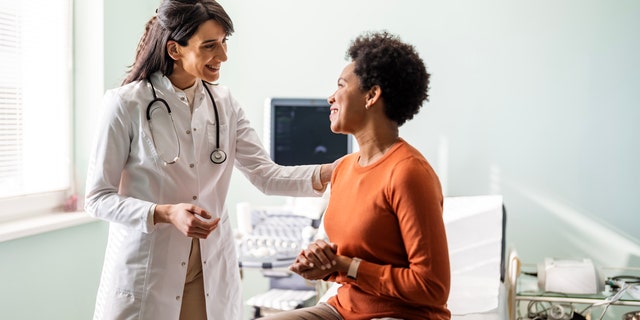 In another mark of progress, overall survival for patients with myeloma is improving every year, the doctor noted. 
"When I was in fellowship, overall survival for myeloma was one to two years — these days, we are talking 10 to 20 years or longer," Landgren said. 
"We still need to develop curative therapies," he said. "We (at Sylvester) and other groups are working on that."
CLICK HERE TO SIGN UP FOR OUR HEALTH NEWSLETTER
Given that myeloma is considered a rare cancer — affecting 35,000 patients every year in the U.S. — the doctor noted that a key aspect is for patients to have access to specialized care.
CLICK HERE TO GET THE FOX NEWS APP
A myeloma specialist can review the patient's individual case, develop an optimal treatment plan and optimize the person's prognosis and quality of life, he said.