WDM's Chair of the Month is back with a new review! COTM most recently reviewed Karman by Steelcase. This September, we worked from Sphere from Okamura. 
Work Design Magazine's Katie Sargent along with the design team at Mancini Duffy NYC collectively logged 40+ hours working in the Sphere Chair. Here's their top takeaways.
Meet Sphere by Okamura
Sphere is a chair for hybrid workers that also focuses on individual accommodations. It has natural, personalized support, through Okamura's 3D Physical Fit shell which naturally traces and supports the spine. This sustainable product is customizable to any work setting!   
The Rundown
Key Feature:

 

4D Adjustable armrest that can be swiveled inward as well as forward and back. Also available with a fixed arm rest. 

Chair Design:

3D Physical Fit Shell that employs a number of curvatures in the backrest and seat to accommodate diverse body types. 

Adjustable Options: Seat depth adjustment through levers on both sides of the chair, to accommodate different heights. 

Fabric Options:

Different fabric and color materials, also available in two-tone. 

Sustainability Spotlight: 

Designed for a long use-life; Okamura's after-sales service includes cleaning and parts replacement.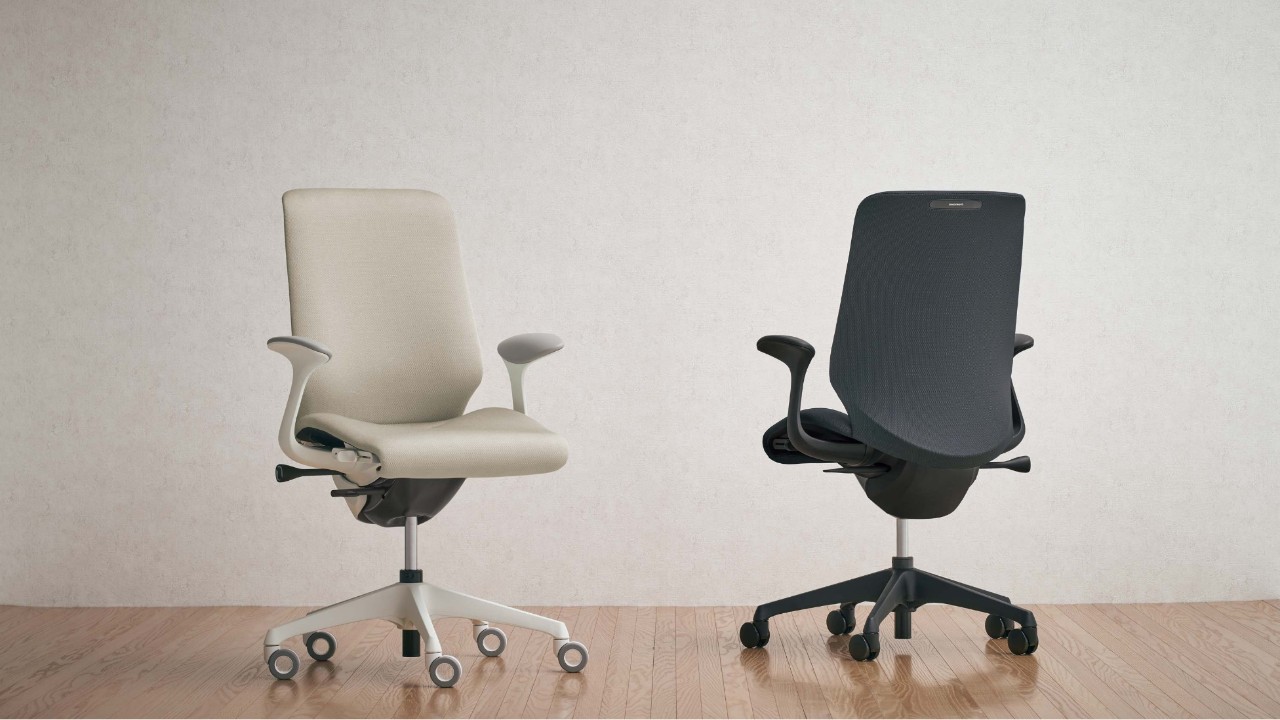 What We Loved Most
Throughout September, our reviewers spent time in the Sphere chair both at home and at the Mancini Duffy NYC office. The chair's not overly complicated features are ideal for hoteling-based workplace. It is a simple and sleek but also solid design.  
Everyone loves the adjustable cushion seat to accommodate different user needs. 
The cushion was a big crowd pleaser, it is very comfortable to sit in for long hours and adjusts to different users. The flexible back provides great back support with a simple lock and unlock bar. The upholstered seat and back promote longer seating comfort and support focused work. The 4D adjustable armrests set it apart, especially with the ability to swivel them inward for those times when you are texting a colleague on a mobile device or working on a tablet.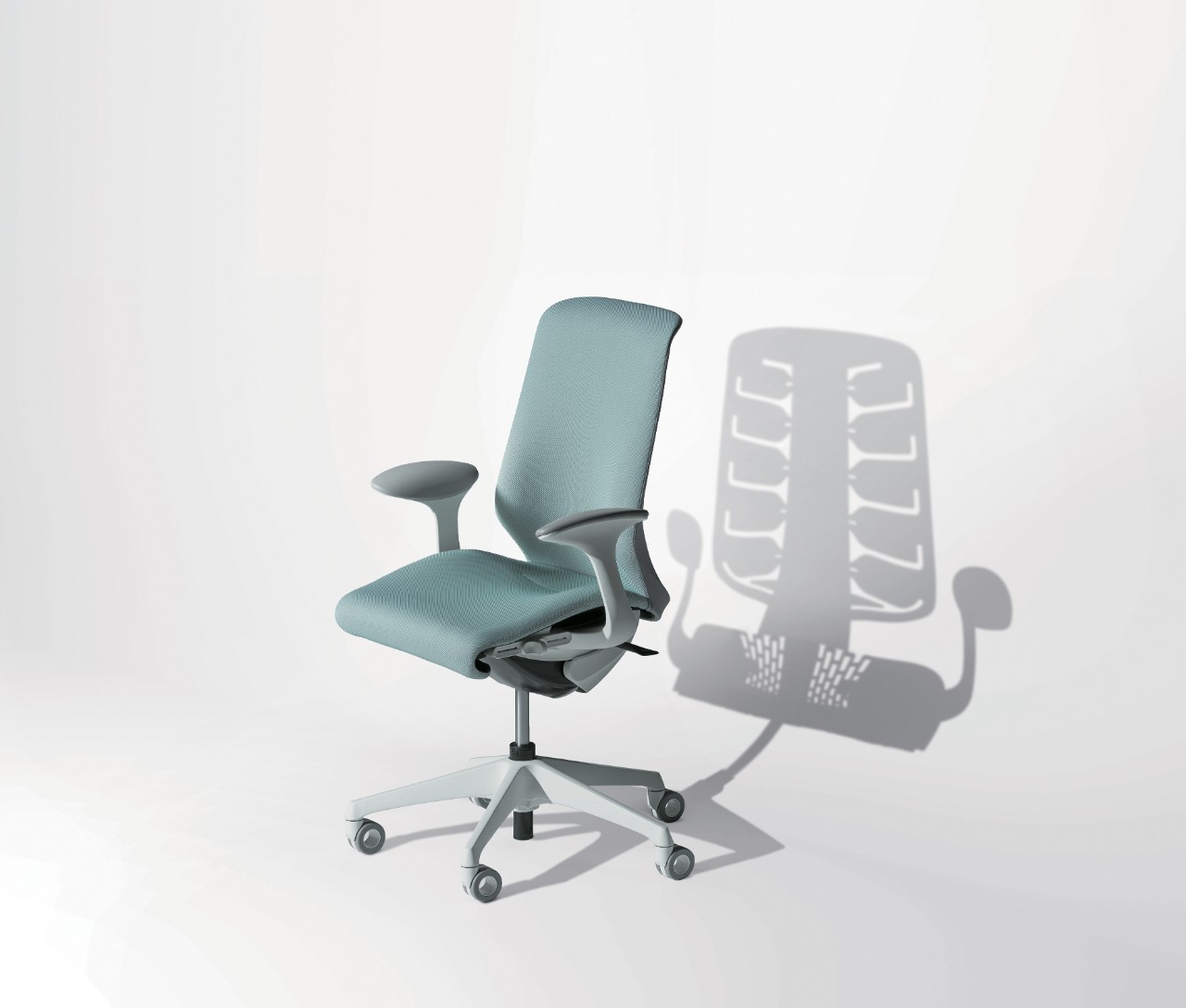 Additional Feature Spotlight
Reclining tension adjustment dial on the back right side of the chair 

Additional options to add include a headrest and hanger 

Watch this video to see more on the Sphere Chair
Want to see more from Okamura?
Okamura's seating, workspaces and tables accommodate all work settings. You can see the full range of Okamura seating here. Their collaborative products were featured in our NeoCon 2023 what we loved article as well. 
Meet Our Reviewers
Special thanks to Mancini Duffy and Joan Tsen
Mancini Duffy Designers
Megan Meade, Design Resource Specialist 
Marc Goldstein, Healthcare Studio Director  
Curious about what it was like to work from Sphere? Check out our 'Day In the Life' Instagram reel and TikTok, and make sure to follow us to see more every Friday. Plus, you'll be the first to know the chair we are reviewing next!